2nd Annual Rockcliffe University Consortium Conference (RUCC)
Nov 9-10, 2018, Fort Mason Center, San Francisco
Recharge Your Profession at the "Future Present"!
Now that VWBPE is over, did you know that Rockcliffe is having a live conference Nov 8-10 in San Francisco?
The two-day "Future Present" conference will feature experiential-based learning, networking opportunities & how new #TechEd can impact future learning & career training. #StayRelevant!
https://rucc.confcenter.org/2018futurepresent/ #VR/#AR #DigitalLiteracy #ImmersiveTech
Call for proposals & tracks: https://rucc.confcenter.org/2018futurepresent/for-presenters/call-for-proposals/
Early Bird registration & virtual registration: https://rucc.confcenter.org/2018futurepresent/
Last year's RUCC Highlights (Sacramento CA, Oct 2017)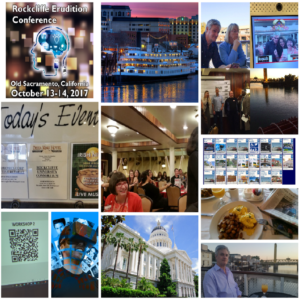 Get the Rockcliffe Chronicler: http://urockcliffe.com/chronicler/
Become a member of Rockcliffe! https://urockcliffe.com/membership/