Sunday, December 10 • 5:30pm – 6:00pm (PST)
Kevin Feenan – President, Rockcliffe University Consortium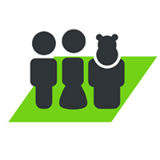 Understanding digital literacy is about understanding our relationship to how technology is at once shaped by society and is also influenced by society. Centers of education, including libraries, museums, science centers, and others need to go beyond simply presenting facts and figures.
https://oscc2017.sched.com/speaker/KevinFeenan 
OpenSimulator Community Conference 2017Â 
The OpenSimulator Community Conference is an annual conference that focuses on the developer and user community creating the OpenSimulator software. Organized as a joint production by Core Developers of OpenSimulator and AvaCon, the virtual conference features presentations, workshops, keynote sessions, and social events across diverse sectors of the OpenSimulator user base.
More info at http://conference.opensimulator.org and to register, go to https://oscc17.eventbrite.com
Events taking place Saturday, Dec 9, and Sunday, Dec 10 will be live simulcast streamed to https://gaming.youtube.com/c/AvaconOrg/live