Rockcliffe's ten-year tradition for supporting education, technology and community in virtual worlds has stood strong, like its iconic mountain in Second Life.
It started with a simple mission: to SERVE. In ten years, Rockcliffe has remained true to that ideal: Service, Education, and Research in Virtual Environments.
So this year, Rockcliffe is dressed in silver for its Ten in Ten celebration: Ten months and ten events on or around the tenth day of the month to commemorate the anniversary of when Rockcliffe became a non-profit.
Join us each month for a retrospective into Rockcliffe's ten-year journey and the road map for its future travels. Be a part of Rockcliffe's first annual Erudition Conference this October in Old Sacramento, California. Let us know if you are interested, so that we can add you to our mailing list. Don't miss out on this very special event.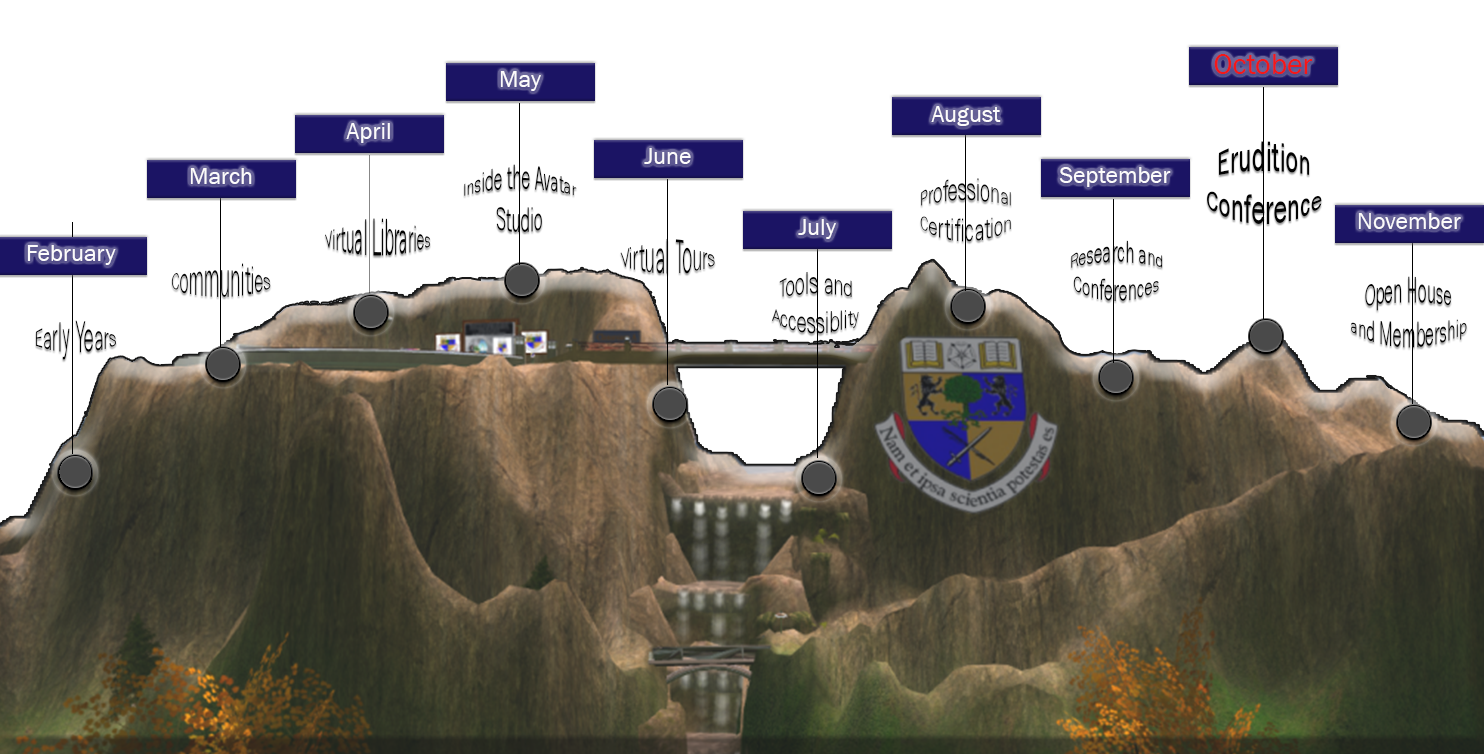 Here's a sneak peek:
February – Early Years
March – Communities
April – Virtual Libraries
May – Inside the Avatar Studio
June – Virtual Tours
July – Tools and Accessibility
August – Professional Certification
September – Research and Conferences
October – Erudition Conference & Annual General Meeting (Join us in Sacramento!)
November – Open House and Membership
Rockcliffe likes to share its successes, and so we invite you to join us for our Ten in Ten. It's time to come together and celebrate, learn about what we have to offer, and explore the possibilities of becoming a member.